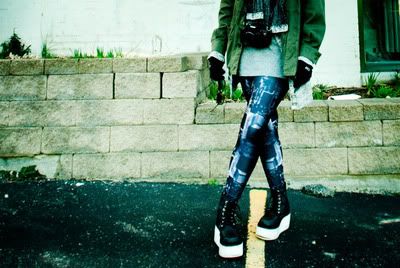 I'm coming back from the dead to acknowledge the discontinuation of a blog that has long been the inspiration for many, for almost seven years.
Cherry Pop
This was a blog that I've kept on hand for the last five years to check on the current gyaru fashions- a mashup of current events in gyaru culture, model introductions, and most of all- heaps of magazine scans. It helped keep me in the loop without having to go through the trouble of buying/downloading three or four magazines a month.
I can also completely sympathize with the reasoning of the author. Gyaru fashion has had few defining shifts since 2008. The look that really drew me in to the fashion was cultivated in 2007, and it seems like they never went anywhere with it since. Almost like "Hey, we've found nirvana. We can't top this- so we might as well just stop here." And they basically have.
(
Rest of it.
Collapse
)
feeling:

anxious
jamming to: Girlfriend snoring